(Mathhombre) Miscellanea
Apr 23
The 12 positions of compositability!
[video]
Apr 22
Piaget Gifs!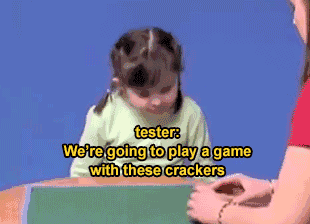 Imgur sources: A is above, but there are two more: B, C.  Warning: puerile, vulgar and misogynist comments abound on imgur. Be careful what you click and read.
Funny to see these in this format, but it loses none of its potency.
On youtube: all three are from this video on lack of conservation. Obviously better in video! This related video has more of the interviews.
[video]
Apr 21
[video]
Apr 17
Tinky Teacher.
Ben Orlin writes and draws at one of my favorite blogs, Math with Bad Drawings. Insightful, good math and funny.
[video]
Get you best paper, cut a circle and fold it, fold it so that the circumference falls on a fixed point inside. Repeat, using random folds. Now see the creases. This is how you paper-fold an ellipse.
I've got the folding circle part in GGB, but hard to capture the idea of marking the folds. Any ideas?
[video]
Apr 15
Ladder of Learning.
Had to make an image for this great quote on learning. Saw it at Made by Jones. I think so much bad education policy comes from mandating that everyone has the ladder that you like best.